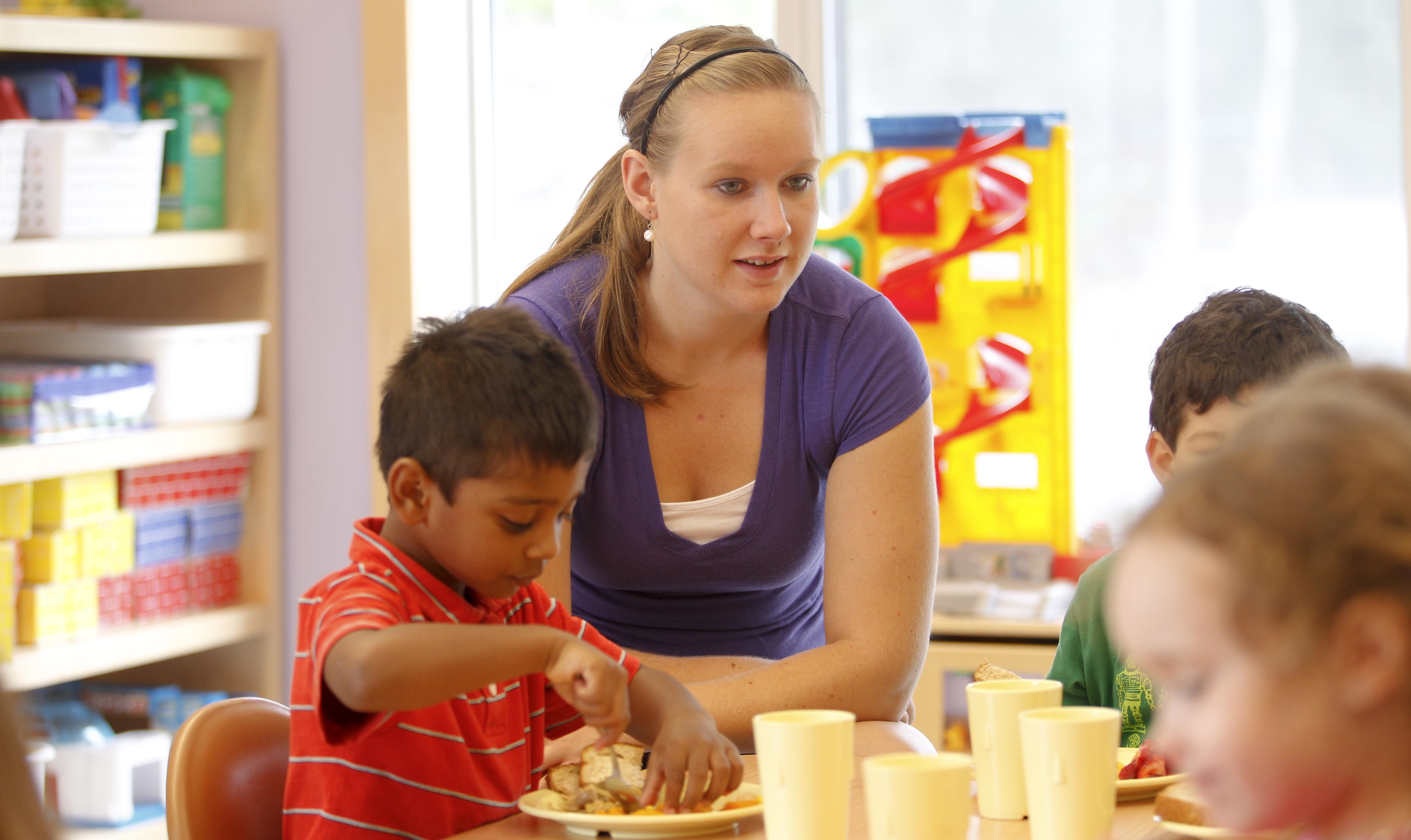 Nova Scotia's Early Childhood Educator (ECE) compensation framework will help support licensed centers to offer more care, stabilize and grow the Early Childhood Education workforce and the child care sector.
ECEs working in licensed centres and family home agencies that receive funding received a wage increase, retroactive to July 4, 2022. The wage increase took effect last Fall.
Level 1, 2 and 3 ECEs and Directors working in licensed centres are now part of a provincially funded wage scale that will receive annual increases in line with the public sector.
All ECEs will receive the increase; including those with 'red circled' rates of pay
The first increase of 3% will occur on April 1, 2023
Another 0.5% increase will be provided on March 31, 2024
Other wage highlights include an education premium of $1.50/hour for graduates of the Advanced Practitioner Program
Wage increases will flow through employers (licensed, funded centres and agencies)
Early Childhood Educator Wage Scale
Position & Level
Years of Experience
<1
1-2
2-3
3-4
4-5+
Director - Level 1
$23.61
$24.31?
$25.04
$25.79?
$26.56?
Director - Level 2? /? School Age
$25.73
$26.50
$27.30
$28.11
$28.95?
Director - Level 3? ?
?$26.79
$27.59
$28.42
$29.27
$30.15
Assistant Director / Inclusion Coordinator - Level 1? ?
$21.64
$22.29
$22.96
$23.65
$24.35
Assistant Director / Inclusion Coordinator / Home Consultant - Level 2? / School Age
$23.59
$24.29
$25.02
$25.77
$26.54
Assistant Director / Inclusion Coordinator / Home Consultant - Level 3? ?
$24.56
$25.29
$26.05
$26.83
$27.63
ECE - Level 1?
$19.67
$20.26
$20.87
$21.50
$22.13
ECE - Level 2 / School Age?
$21.43
$22.08
$22.74
$23.42
$24.13
ECE - Level 3?
$22.32
$22.99
$23.68
$24.39
$25.12
Frequently Asked Questions
The wage increase applies to all trained and classified Level 1, 2 and 3 ECEs, Directors and Assistant Directors in funded, licenced child care settings.
ECEs working in Family Home Agencies are included
Yes. Classified ECEs (Level 1, 2, 3,) who are family home child care providers working with a family home child care agency, will receive additional compensation.
Funding will flow from Agencies to classified ECEs working in Family Home settings.  
The 3% wage increase will begin flowing after April 1, in accordance with employer's payroll schedules. If you have questions about timing, please discuss with your Operator or Agency.
All entry level and untrained staff are receiving increased funding to account for minimum wage increases. 
We are committed to assessing other staff that support early learning and child care delivery through the development of an operational funding model.
Yes. The wage scale will be adjusted to ensure pay raises are consistent with overall public sector wage increases beyond 2023/2024.
ECEs working in licensed, provincially funded centres and family home child care agencies will be eligible, as a first step. 
We recognize that many other roles contribute to quality early learning and child care environments and we will continue to explore the possibility of expanding benefits to other employee groups.
Family home child care providers are self-employed and additional considerations must be taken into account. Similar to the wage rollout last year, we will work with family home agencies and providers to develop options. We are planning a survey for family home providers to be distributed in the coming weeks.
Government committed to having a retirement and benefits solution by the end of 2023.
The department is currently collecting additional information from the sector. The next step is to analyze the information and assess benefits options.
We know that cost considerations are important, but it is too early to know. Benefits will be cost shared between the employee (ECE) and government. We are currently surveying the sector to better understand what ECEs feel an appropriate contribution for benefits would be.
Typically, plans include coverage for prescription medications, dental care and vision care. Some plans include coverage for physiotherapy, chiropractic, orthodontics and therapy. We have circulated a survey to ECEs and will use the results to inform benefits options design. Our goal is to have affordable benefits that reflects sector priorities.
Providing a standardized level of benefits and retirement savings provides parity across the sector, which is important for recruitment, retention and stability. Our goal is not to disadvantage ECEs that already have benefits in place. Decisions will be informed by our commitment to a fair, equitable and affordable benefits for all ECEs in early learning and child care settings.
The working group consists of ECEs and Operators who have volunteered to participate in engagement activities. Members are located across the province. We ensured representation from family home settings, centre-based settings, unionized and non-unionized settings, rural / urban and private / non-profit. The working group will provide feedback on options, implementation, and sector engagement.
Sector call: recording and presentation