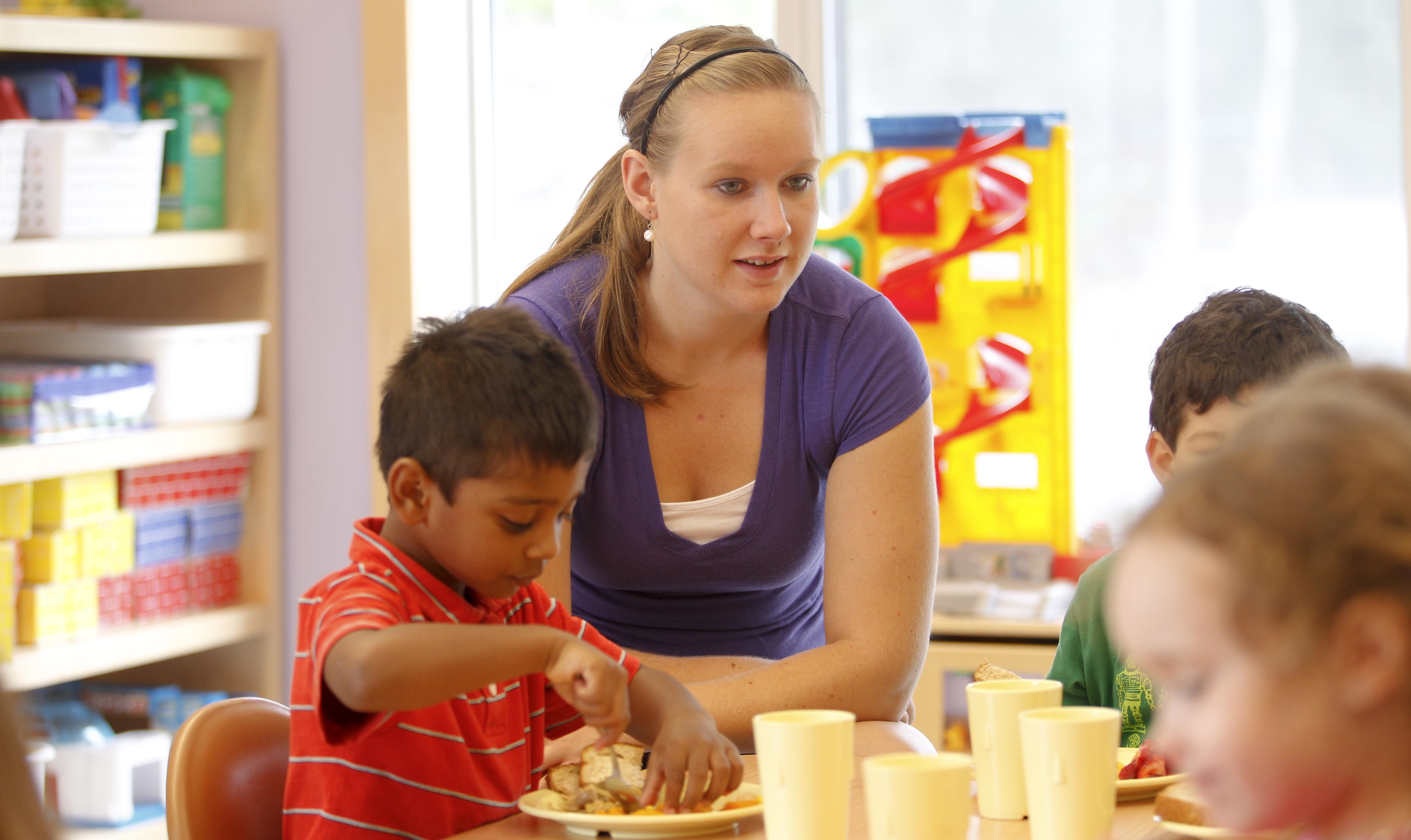 Nova Scotia's Early Childhood Educator (ECE) compensation framework will help support licensed centers to offer more care, stabilize and grow the Early Childhood Education workforce and the child care sector.
ECEs working in licensed centres and family home agencies that receive funding from the province will receive a wage increase, retroactive to July 4, 2022.
A new wage scale for Level 1, 2 and 3 ECEs and Directors working in licensed centres that receive funding from the province
The wage increases will be between 14 percent and 43 percent depending on classification level and experience
Wage increases will flow through employers (licensed, funded centres and agencies)
Position & Level
Current Floor
Years of Experience
<1
1-2
2-3
3-4
4-5+
Director - Level 1
 
$22.92
$23.60​
$24.31​
$25.04​
$25.79​
Director - Level 2​ ​
 
$24.98​
$25.73​
$26.50​
$27.29​
$28.11​
Director - Level 3​ ​
 
$26.01​
$26.79​
$27.59​
$28.42​
$29.27​
Asst Dir - Level 1​ ​
 
$21.01​
$21.64​
$22.29​
$22.96​
$23.64​
Asst Dir - Level 2​
 
$22.90​
$23.58​
$24.29​
$25.02​
$25.77​
Asst Dir - Level 3​ ​
 
$23.84​
$24.55​
$25.29​
$26.05​
$26.83​
ECE - Level 1​
$15.00​
$19.10​
$19.67​
$20.26​
$20.87​
$21.49​
ECE - Level 2​
$17.00​
$20.81​
$21.44​
$22.08​
$22.74​
$23.43​
ECE - Level 3​
$19.00​
$21.67​
$22.32​
$22.99​
$23.68​
$24.39​
Frequently Asked Questions
The wage increase applies to all trained and classified Level 1, 2 and 3 ECEs, Directors and Assistant Directors in funded, licenced child care settings.
ECEs working in Family Home Agencies are included
Classified ECEs (Level 1, 2, 3,) who are family home child care providers working with a family home child care agency, will receive additional compensation. 
However, because they are self-employed and not employees of the agency  work is required to determine the amount of additional compensation and how these funds will flow to family home providers. 
This work is getting underway now.
The ECE wage increase, retroactive to July 4, will see wages for ECEs in regulated child care settings increase by between 14 to 43 percent depending upon education and years of experience, compared to the current wage floor rates.  For example, a Level 2 ECE with 5 or more years of experience, could see up to $13,000 more a year.
In addition, the Province plans to work with the sector to standardize benefits and a retirement savings in 2023.
The ECE wage increase is retroactive to July 4, 2022.
Operators will have funding for wages by November 1 and funding for retroactive wages by December 1.
We are asking Operators to do their best to process wage increases in November's payroll and to flow retroactive wages by mid December.
We recognize and value the work of all individuals in the sector. We know ECE wage increases are long overdue, so this was our first step.
We are committed to assessing other staff that support early learning and child care delivery through the operational funding model process. 
The wage scale will be adjusted to ensure pay raises are consistent with overall public sector wage increases.
It is competitive to and comparable with wages in the Pre-Primary system.
This applies to regulated, licensed and funded centres outside of the school system. Pre-primary staff receive the benefits of collective agreements negotiated with their employers, the Regional Centres for Education and CSAP.
The original commitment under the agreement, and the original budget, was to implement this change at the end of 2022. We are getting money in the hands of ECEs sooner, with more retroactive money. 
Yes. There will be regular economic adjustments made to the ECE wage scale. These economic adjustments are expected to happen each year, in alignment with collective bargaining settlements. The first economic adjustment is expected in April 2023. All adjustments will be communicated broadly to ECEs and the sector.
Sector call: recording and presentation